A City Divided Comes Together
Reposted from Buffalo Rising.
There is a renewed energy and spirit when it comes to reevaluating Buffalo's high speed roadways that disconnect us as a city, and block us from accessing our waterfront. For some people, the battle to heal our city from the harms of urban renewal run deep. Deep scars that tore communities apart, and left trails of disinvestment and blight in their wake.
One organization in Buffalo set out some time ago to address the issues and convince The City to reverse the damage wreaked upon Humboldt Parkway. Today the message of Restore Our Community Coalition (ROCC) is louder and more clear than ever.
On June 12, 2015, from 2-4pm, ROCC will be taking that message to the airways, in the form of a Radiothon at WUFO 1080 AM. There is no better time than the present to right the wrongs of the past, and to restore what was lost – Olmsted's tree-lined Humboldt Parkway (from Delaware Park to Parade Park – now MLK Park).
"Residents were shocked when the construction began. What was left was a disconnected community that has witnessed economic and physical decline in addition to health and safety concerns," states Stephanie Barber Geter, Chair of Restore Our Community Coalition.
This is not a new battle. This is the same battle that the community has tirelessly been fighting all along. ROCC has attributed much of the newfound momentum to a spirited generation of Buffalonians that are spearheading renewal projects all over the city.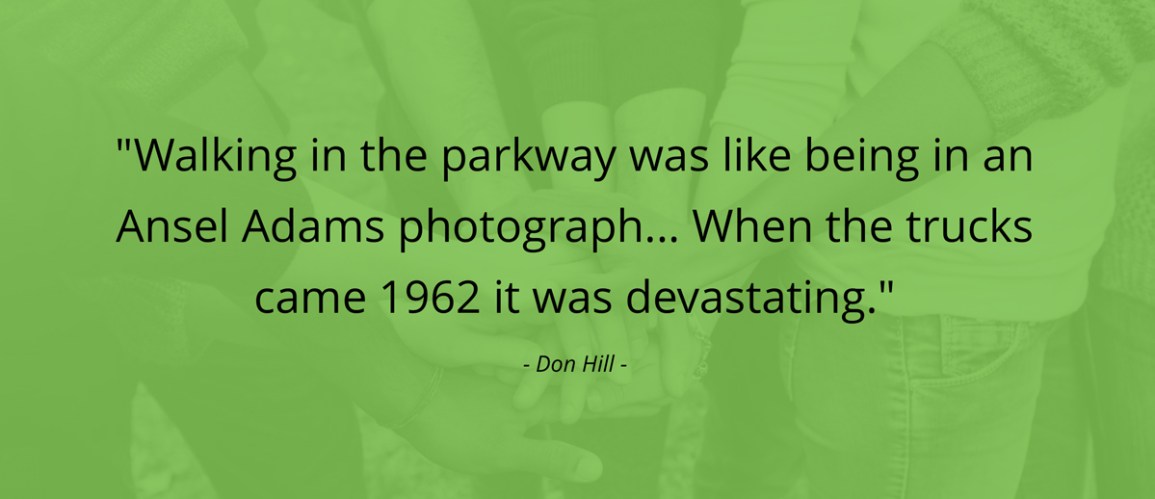 The construction of Route 33 was a mistake, there is no doubt. But there are cities throughout the world that made similar mistakes, and many of those cities have done what many thought was impossible.
See 6 Freeway Removals That Changed Their Cities Forever
In order to harness the newfound energy, and direct it in the appropriate places, ROCC is in need of funds that will help to bolster the movement.
By leveraging an ongoing "I Remember" campaign, and launching new fundraising mechanisms (including the Radiothon), ROCC believes that there is nothing that can hold this community back.
*To find out how to get involved please email info@roccbuffalo.org. To contribute to the fundraiser please see the "donate" button at roccbuffalo.org, or mail checks payable to: ROCC 60 Hedley Place Buffalo, NY 14208